Your shopping cart is empty!
Search
Search Criteria
Products meeting the search criteria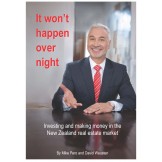 SPECIAL PRE RELEASE PRICE OF $20 (including free delivery in NZ). TO ORDER AT THIS PRICE EMAIL US AT..
Publisher/Supplier: Willsonscott
Model: iwho
SKU: 186
ISBN: 9781877427589
Author: Mike Pero & David Weusten
Stock Status: Instock
Product Quantity: 20
Views: 520
Date Available: 2017-09-27
Weight: 1kg
Dimensions (L x W x H): 148 x 210 x 10 mm
Requires Shipping: Yes
NZ$24.95
Ex Tax: NZ$21.70
Showing 1 to 1 of 1 (1 Pages)
Blog Search Result
There is no article that matches the search criteria.