Your shopping cart is empty!
Bestsellers
Welcome to Willsonscott Publishing
The Home of Military Books in New Zealand
We specialise in publishing non-fiction books with a New Zealand, Australian or special international military content and personal perspective. Our unique catalogue of military publications is growing steadily, and you can purchase existing titles online or pre-order latest releases from our military catalogue.
You are invited to browse our online selection and use the shopping cart to secure your order. If you have a comment or question, or any enquiry about publishing, please use the 'Contact' page to get in touch. We welcome your interest at all times.

The Battle of Messines Road https://www.facebook.com/pages/The-Battle-of-Messines-Road/1631751443732572
USS Enterprise CVA(N)/CVN-65 https://www.facebook.com/UssEnterpriseCvn65Book
From the Uttermost Ends of the Earth https://www.facebook.com/NZinWW1
Latest Release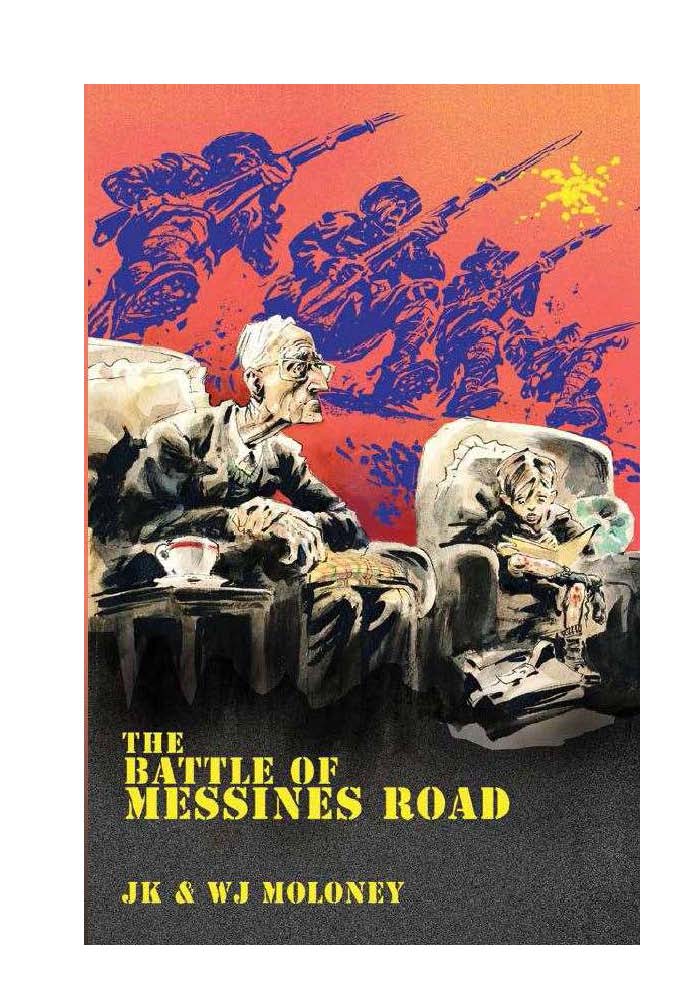 The Battle of Messines Road
JK & WJ Moloney
This is the story of Zac, a troubled 10-year-old boy, who is forced to read to an elderly war veteran. What begins as a punishment develops into a unique friendship and a journey into the experiences of a soldier fighting in World War One. As Zac reads the War Diary he begins to gain the courage to fight the battles in his own life. Based on the WWI diary of the author's grandfather The Battle of Messines Road will entertain and inform a wide range of readers, from pre-teens to adults.
$29.95
Available Now
Willsonscott Publishing | New Zealand Military Publishers | Military Books | Vietnam | SAS
Breakout: Minqar Qaim, North Africa, 1942

Jul 28, 2014

Transcript of Phil Goff's (Minister of Defence) speech during the launch of 'Breakout: Minqar Qaim, North Africa, 1942' Veterans of the Second New Zealand Expeditionary Force, National...

Kiwi Under Fire Launch

Jul 26, 2014

What price would you put on your life? Bringing the war in Iraq home to New Zealand, this book is the captivating true story of New Zealander Gary Brandon who worked for a private company as a...

USS Enterprise

Jul 20, 2014

US Naval Historical Foundation Book Review David McKay has done a marvelous job in writing this book. It is recommended to anybody who studies naval history. I have read books on the...